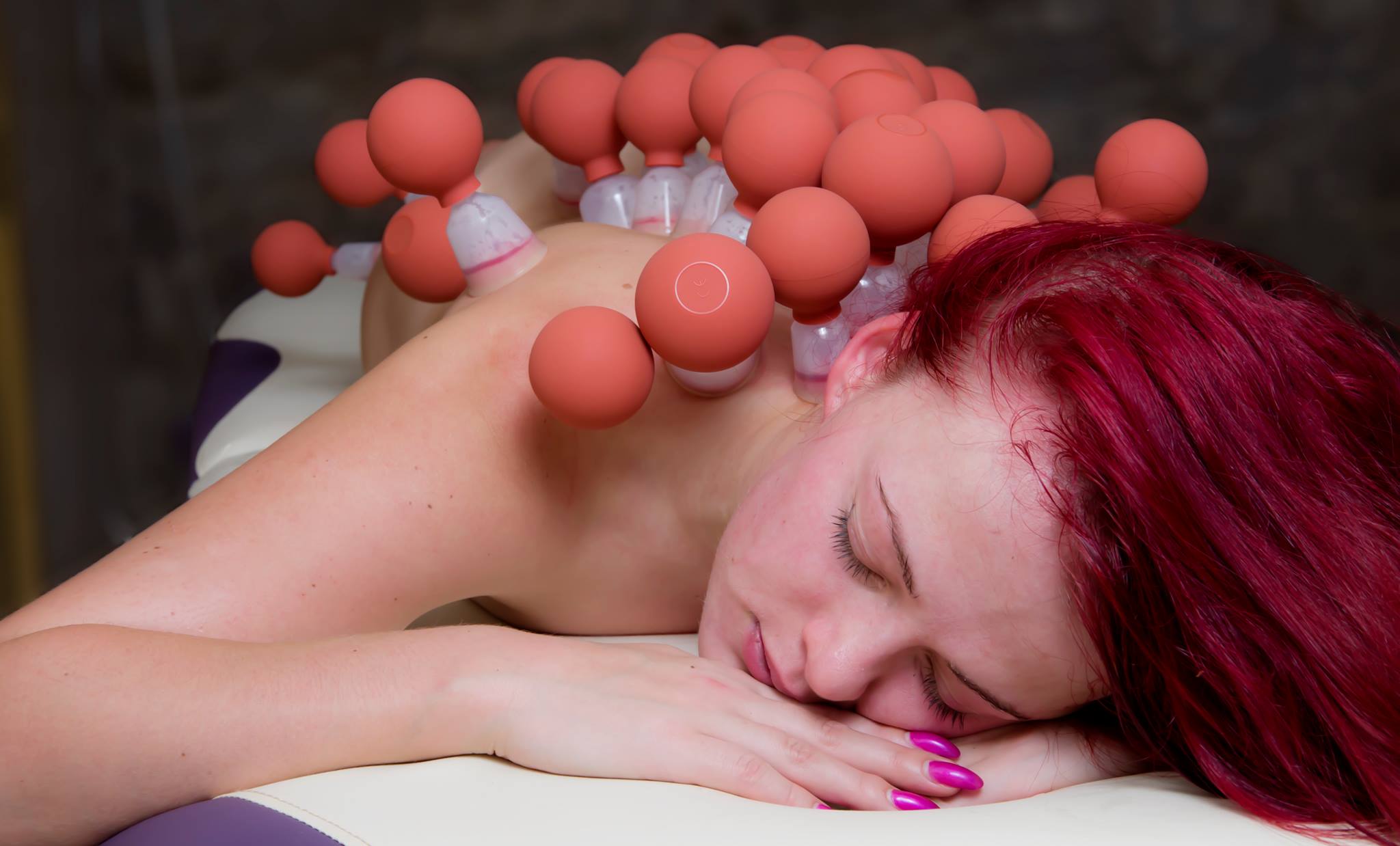 Bloodcups have been used for healing in Mesopotamia, Greece and Egypt. In China, the cup was used as a part of acupuncture.
The cup is one of the oldest medical instruments.
Bloodcups aren't just meant to remove the "bad blood". The cup will create irritation that will help with bettering blood supply and the general functioning of the organism.
The amount of blood that the patient loses during this procedure can be compared with a blood donation. It differs from person to person; some don't bleed almost at all. The amount of blood depends on how ill or tense the body is.
As a result of cupping, the whole organism is cleansed. It can also be thought of as a restart to your organism.
Why is cupping effective?
Cupping therapy helps along the body's ability to heal itself. By irritating an area on the body, the organism will focus on that area and treat it. This is why the cupping therapy is effective against various illnesses and ailments.
The effects of cup massage:
Lymph and blood circulations become more effective and due to that tissue metabolism is also bettered.
Temporary rise in blood pressure
Your pulse normalizes
Positive biochemical changes
Lessening of edema
Residues leave the body
Less muscle strain and spasms
Metabolism is bettered throughout the whole organism
Cupping has very little side effects; however it's not done to children under 20 and pregnant women. It is also not done to people suffering from anemia, going through chemotherapy, people with fever and inflammation, as well as people with HIV.
Blood cupping can be dangerous if the patient has problems with blood clotting or if they use blood thinners.